Welcome to Worldwide Geological Consulting Group and Loza Radar Australia
Offering a new concept of incorporating new deep ground penetrating radar technology with geological insight whether it is grassroots exploration, near mine exploration or in mine geological model expansion. We are the first licenced dealer of the LOZA RADAR technology in Australia and have added this technology to our services as we see this technology providing additional sub-surface information on mineral deposits for both explorers and miners to allow this additional information to be merged with existing databases.
We have experienced DGPR technicians who are also experienced field geologists giving the client both radar and geological insights as data is collected. We have a large database of successful surveys across a wide range of mineral commodities that gives WGCG a distinctive advantage over other providers and we have deployed through Australia, Africa, South America and Europe via our worldwide network.
Please read further to see how we can assist you in your exploration or mining needs.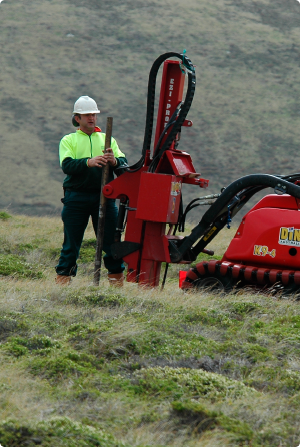 WGCG can assist in every aspect of your exploration projects either incorporating the Loza Radar Australia work or a standard geological survey.
From the initial planning and budget proposal through to implementation and fieldwork and to interpretation of the data to provide you with a full report.
We specialize in remote locations, in particular exploration camp establishment , management as well as the security review prior to any establishment of personnel.
Equally, we are experienced in working within well established mining provinces and have connections to Government Departments in a number of countries.
We have access and contacts to specialized geophysical contractors including international aerial survey companies as well as leading ground technology suppliers.
We can organize and manage your drilling requirements where we have significant experience in forming and then managing drilling rigs for clients.
Our geological team is expanded for large jobs by way of access to several affiliated consultants and we can place a team including geologists and field assistants as and when required depending on the scale of the job.
Mining and Civil Engineering problems? Our experienced team can advise you on any mining or civil project from open pit, underground, bridge foundations and tunnels.
Please review our site and contact us to discuss your exploration and mining needs.